Kinsman K22 Proud Mary - £2500 based Tewkesbury Gloucestershire
Very good condition Kinsman, Lifting keel, comes with road trailer and cover, outboard bracket, roller reefing, 2 suits of cruising sails inc. spinnakers. Antifouled and painted end 2017 dry stored not sailed 2018. Rudder refurbished ready for sale June 18."
Enquiries to:- Hazel Smith
Tel. 01684 275181 / 07875025636
email: hazel7671@gmail.com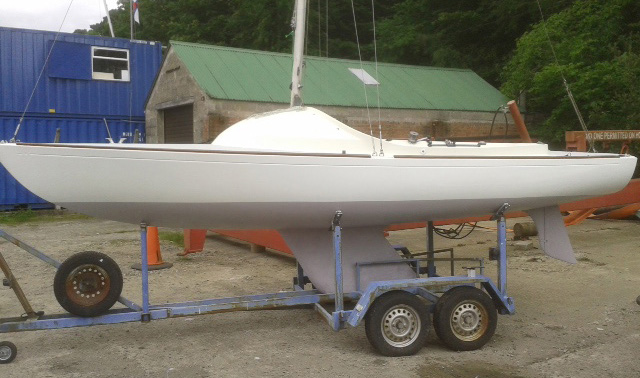 Yeoman Y36 "Rogue" - £2500 ono based on Lough Erne near Enniskillen Northern Ireland.
The boat comes in its original specifications with the hull in very good condition. The inside could do with a bit of tlc. it comes complete with sails and trailer.
The trailer was custom built only 5 years ago but does now need a coat of paint.
Enquiries to:- Peter Scott tel 07788711743
email: peter_scott54@hotmail.com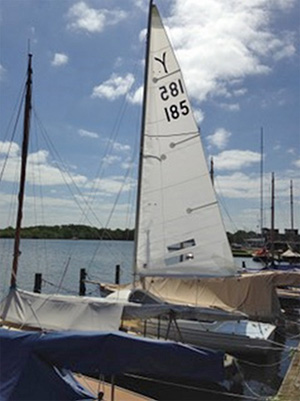 Yeoman Y185 "Turnstone" - £3000 ono
Turnstone has been at Wroxham for the past 4 years, but little used due to continuing ill health.
Phil Betts installed the Rudder update, Centre Winch and Bonded Floor Bearers in 2015. The hull was stripped and fully checked at this time and all found to be well.
New racing sails from Jeckells, but again little used. Cockpit cover and bench cushions also from Phil. The boat has not been raced in mine or the previous owners (Horning based) time.
She is a lovely boat and I shall be sad to see her go, but hopefully someone else can make more use of her next season.
Turnstone can be viewed at Wroxham (NBYC) on trailer which is included in the price.
A Mariner 3.3hp outboard and cruise bracket are also available. The outboard was serviced by Wells Marine this summer, but unused since.
Enquiries to:- Richard Annis tel 07943/842611

For Sale Kinsman K50 "Miss Teak" - £5000
Kinsman 50 lifting keel boat in excellent condition, centre winch, modern racing rudder, recently purchased new sails and spinnaker along with two top covers, road launching trailer in excellent condition with a spare wheel
Reluctant sale as I've got two boats and can only sail one!
The boat has been raced regularly with good results.The boat is situated at Rutland Water. Priced at £5000 for a quick sale.
Contact Peter Pollard 07973110172

Yeoman, Anna
I have a beauriful white yeoman 20 ft , complete with the old and complete new sail asorted/spinacker.
And a tent ( for camping on it). He is ready to cruise!!!
He standing clean- white- shining on a ( little old ) trailer.
The boat is now in Friesland/ Holland... But she loved to go back to England water- area...
Who comes to bring her " back home"!
To arrange veiwing contact Maria Alexandra Boon, Harlingen, Netherland, email: m.boon@me.com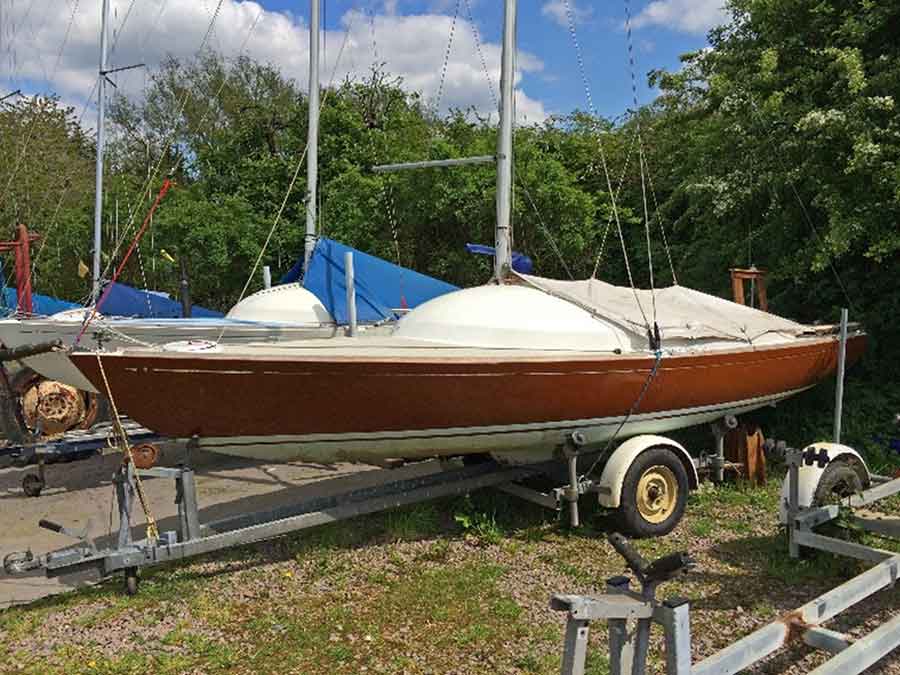 KINSMAN,   K39 "Buccaneer" - £4000 ono
20ft grp , lifting keel, sailing yacht, O/B Bracket
Very, Very good condition,
Ready to cruise or race,
New type rudder, New spinnaker chute, New halyards, High aspect racing sails,
Launching road trailer, Boat covers,
Lying Rutland S C (Kinsman fleet park)
£4000 ono
Graham Biggs 01572-747878
WANTED: Yeoman
Must be in good condition and competitive. Late boat preferred with new style rudder, central winch, fibreglass floor bearers etc. Also boat with road trailer would be preferred. Instant decision. Roger Lambourn Tel: 07885 909984.